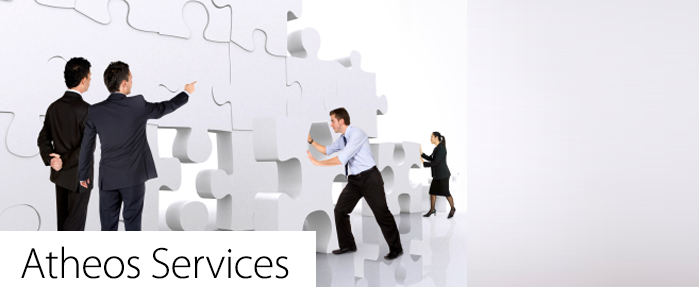 Project Management Services
We at ATHEOS having a knowledge data base to plan, organize, and manage resources to bring about the successful completion of specific project goals and objectives. We achieve all of the project goals and objectives while honoring the preconceived project constraints. Typical constraints are scope, time, and budget and we also evaluate and optimize the allocation and integration of inputs necessary to meet pre-defined objectives. We do the following activities in project management portfolio.
Project execution or production stage
Executing consists of the processes used to complete the work defined in the project management plan to accomplish the project's requirements. Execution process involves coordinating people and resources, as well as integrating and performing the activities of the project in accordance with the project management plan. The deliverables are produced as outputs from the processes performed as defined in the project management plan.
Project Monitoring and controlling system
Monitoring and controlling consists of those processes performed to observe project execution so that potential problems can be identified in a timely manner and corrective action can be taken, when necessary, to control the execution of the project. The key benefit is that project performance is observed and measured regularly to identify variances from the project management plan.
Monitoring and Controlling includes:
Measuring the ongoing project activities.
Monitoring the project variables (cost, effort, scope, etc.) against the project management plan and the project performance baseline.
Identify corrective actions to address issues and risks properly.
Influencing the factors that could circumvent integrated change control so only approved changes are implemented.