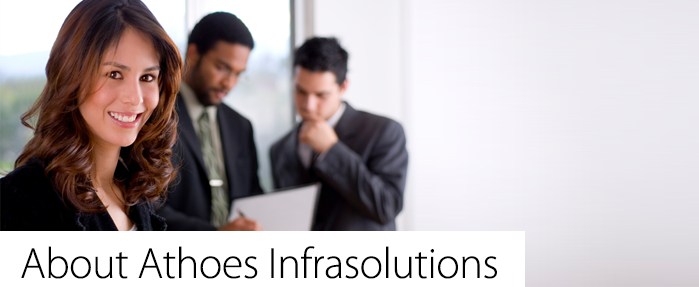 The way companies do business is undergoing fundamental change. By realizing that they earn profits from their core businesses and not from non-core competencies, the trend to outsource non-core competencies is on the rise. This movement toward outsourcing is enabling companies to spend more time, effort and money on the core business focus. Cost centers are not what companies do best, yet Facility Management functions are necessary to every business. So what is the solution?
ATHEOS Infrasolutions Pvt. Ltd. (ATHEOS) is an integrated Facilities Management company offering an array of customized and flexible services to ensure the smooth running and functioning of your company without the hassle of you facing day-to-day complications.
Why A Professional Facilities Management Company?
Business entities have come to realize that maintaining a well-managed and highly efficient facility is critical to success. New technologies, environment consciousness and health concerns have also had a major impact on the importance for the need of an organized Facilities Management company. Both, the employees and clients, not only, appreciate a well-managed facility contributing to improving health and greater welfare, but also providing for improved work performances, productivity and economic benefits. By outsourcing your facility management requirement to ATHEOS, you achieve a single point accountability, which gives you
Healthy, comfortable, safe and secure work environment.
On going transactional cost efficiencies.
Consistent and standardized management systems.
Overall quality improvements.
Extended asset life and reduced maintenance costs.